About Me
I am originally from Pakistan, my village being Alisojal (near Rawalakot), in the beautiful Azad Jammu and Kashmir. I was born and grew up in Muzaffarabad, the capital of AJK, before moving to Islamabad, capital of Pakistan, where I spent the rest of my years and received all primary and secondary education from. I studied my O-Levels from Preparatory School Islamabad, receiving 9 As and a B in the ten subjects that I appeared in. I studied my A-levels from Beaconhouse Educational Complex and I received 2 A*s, 2 A's and a B in them.
I may seem like an overly studious nerd, but I assure you that is not at all the case. I have always done my best to take part in as many extracurricular activities as possible. I have always been in the football and cricket teams of my school, have done my fair share of volunteer work and organised a few events. My first taste of organising was in March 2010, in which I organised, with a few others, the Science and Maths quiz in my school's Olympiad. Most recently, in 2011, I was part of the organising team of BEC PSD (Parliamentary Style Debates) 2011. However, the major event organised by me was the BEC Futsal Fiesta 2010.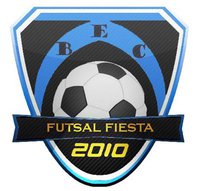 I was the President of BEC Futsal Fiesta, a futsal tournament which had been held annually in our school since 2008. As I was also a huge fan of this sport, I was extra motivated to do a good job. Therefore, I spent a tedious month perfecting the tournament's schedule to perfection, chasing around people to help and support me, fighting with the administration regarding arrangements. However all my persistent hard work paid off in the end: the tournament was a huge success, being much better than its predecessors. I not only had a lot of fun organising this tournament, but also improved my leadership and organisational skills in the process.
To find out about my interests,click here.